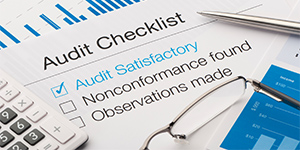 Freelance Auditor Services :
Our Audit Office in Bangkok-Thailand performs Accounting Audit Services & Tax Audit Services including Tax & Accounting Compliance Advisory services, by our English Speaking Auditors : CPA (Certified Public Accountant) and TA (Tax Auditor).
We are strongly aware of our Clients'Benefits as well as related Legal Compliance (TFRS,GAAPs,GAAS, Revenue Department Rules & Regulation, FAP Rules & Regulation) and may have some useful advices for your accounting solution during the process of Audit.
Our Audit Scopes :
Statutory Audits
Our statutory audit services in Thailand are performed in accordance with Thailand standards. Our professionals can execute the role of a statutory auditor in Thailand for companies whose headquarters are based in other countries.
In addition to our experience, our strength also lies in the proximity we nurture with our customers, which allows us to be highly successful in providing our customers with the appropriate audit services and other functions to support your organization's statutory auditor in Thailand.
Voluntary Audits
It is important for businesses – especially newly established companies – to ensure that their financial records are up-to-date and accurate. The correctness of financial statements can be measured by undergoing a voluntary audit in Thailand, which associate can perform on-demand. We provide a comprehensive service to our customers with our experience and understanding of newly-formed businesses allowing us to deliver rigorous and thorough reports.
Financial Audits using IFRS or Other Reporting Standard
Our teams possesses a high level of expertise in Financial Advisory, and excels at reporting financial statements based on IFRS (International Financial Reporting Standards) or Other Reporting Standard to provide formal records of financial activities of businesses, individuals, or other entities, including generating financial statements and giving advice and guidance with regard to present and future operations.
We are pleased for all of your enquiries and offer you Reasonable Fee, depends upon the Business complexity, Transactions, etc.
Please contact us if you would like a formal written quotation. Once you have instructed us as your auditor we will write up a letter of engagement, outlining the duties you require us to undertake, this will ensure that both parties know exactly what is expected.